Protecting Children Online
The Information Commissioner's Office (ICO) introduced The Children's Code (Age Appropriate Design Code) from the 2nd September 2021 in a bid to further protect children when online.
The Code applies to any company (both UK and non-UK based) who process the personal data of any children in the UK and consists of fifteen separate standards (Code standards | ICO) that companies must meet.
This was introduced as a result of three key areas of concern:
The need to ensure the privacy of children;
The use of a range of strategies employed by companies designed to keep children online as long as possible;
The range of inappropriate advertising that children were exposed to.
 The Code covers a range of online services that children access and applies to: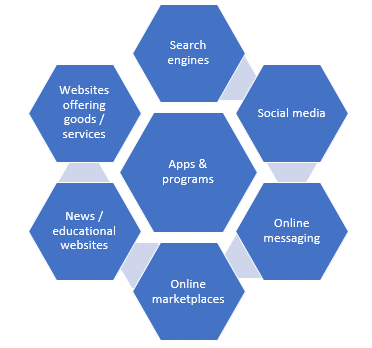 In order to comply with the Children's Code the ICO suggest that companies should:
Map the personal data collected from children in the UK;
Ensure systems are in place to check the age of anyone using their sites and services;
Switch off location services so that the location of children is not automatically tracked;
Remove nudges which are designed to encourage children to supply more personal data about themselves;
Ensure that settings default to the highest level.
A range of large companies have already taken action to comply with the Code, including TikTok and YouTube, as the same level of penalties which exist under the UK GDPR could be applied for potential breaches.If you would like further advice and help regarding the Children's Code then please contact us and we will be happy to help.